Join now and become a volunteer firefighter!
The desire to serve. The courage to act. The ability to perform.
Now more than ever, we're in need of your help. As the population swells and our community grows, effective firefighting and rescue services are crucial for the well being and safety of those who work, live and play here. Sign up today to join the exciting world of volunteer firefighting and make a difference in the community. Give us a call at 399-1641 or fill out the form below and our recruitment team will contact you shortly. We've got a spot for you!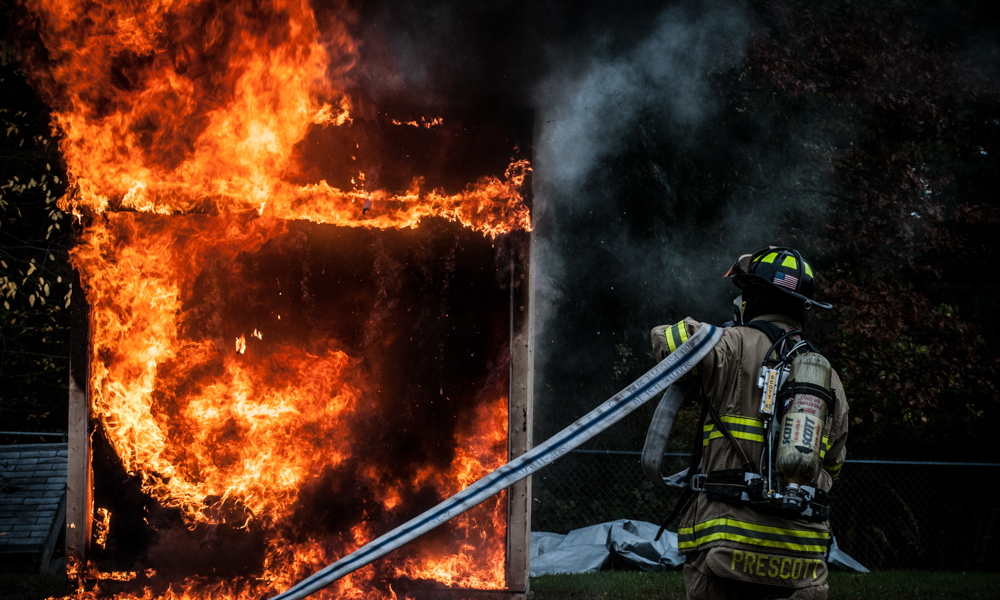 Please contact us by calling 399-1641 or using this form. We are always looking for new members.
How does your application process work?
We will ask you to meet with our Membership Committee, which consists of both firematic officers as well as department members. This gives us the opportunity to tell you a little about the department and what to expect during your early training period as well as throughout your membership. This is also a great time for you to ask any questions that you may have.
We are currently accepting applications from men and women ages 18 to 65 years old. Contact us to receive the exact membership requirements.
Do I need to live in your district?
Yes, you must be a resident of Fire District #3 in the Town of Glenville.
Do I need any previous experience?
No. You will receive all the training you need through our in-house training and drill program as well as attending New York State classes. This is provided at no cost to you.
What is the time commitment?
We understand how difficult it can be to work, maintain a household, and still find time to volunteer. We have set reasonable goals for new members regarding training and responding to calls. During your initial in-house training you will be required to train one night a week for 2 hours. This training lasts approximately 2 months. During this period you will begin to respond on the apparatus to various types of calls, depending on where you are in your training. You will also be required to attend two drills a month (three are offered at various times).
Once you have completed your initial training, you are only required to attend 12 drills a year. Numerous county and state-offered courses are also available if you wish to further your training. For example, if your goal is to become an interior-qualified firefighter, you must also attend and pass the New York State Firefighter I course. Members interested in emergency medical services (which account for a large number of our calls) can attend Certified First Responder (CFR) and/or Emergency Medical Technician (EMT) training. Of course, all approved training is paid for by the department.
We understand that you may hold two jobs or be attending night classes or college. All that is asked is that you attend as many drills as you can and respond to as many calls that you can when you are available. You will be issued a pager that alerts you when there is a call and informs you the nature and location of the call.
What are some of the benefits?
There are many benefits to being a member of the East Glenville Fire Department. Some of these benefits include:
Becoming an active member in the community
A Length of Service Award Program that pays you a monthly amount (depending on your length of service) beginning at age 60
Various department-sponsored social activities throughout the year
Participation in community events such as parades, displays, and tours
Meeting new friends
Helping our schools teach fire education
Schenectady County Volunteer Incentive Program
Scholarship Fund at Schenectady County Community College (SCCC) - The County will contribute $10,000 to replenish a scholarship fund at SCCC for volunteer firefighters and volunteer ambulance workers. These volunteers are eligible to utilize the scholarship fund for one course per semester. Funds will be distributed on a first-come, first-served basis.
Free textbook for the basic EMT course at SCCC - Volunteers can receive a free copy of the textbook required for the basic, original EMT course offered at SCCC. This textbook is normally priced at $80.
Free permit cards for the Schenectady County Farm - Valued at $15 each, these annual permit cards will allow volunteers free residential recycling and yardwaste disposal, plus participation in the household hazardous waste program.
Free rabies shots for pets through Schenectady County Environmental Health - Volunteers will be able to get free rabies shots for pets (normally an $8 donation).
Free travel clinic consultations and immunizations - Volunteers can receive free consultations and immunizations pertaining to overseas travel. These services vary in price, averaging about $35 per person. Information, education and services related to international travel are provided as is individualized travel counseling.
Property Tax Exemption - Section 466-e of the Real Property Tax Law authorizes the governing body of a county, town, village, fire district or school district in a county having a population of between 146,000 and 150,000 according to the latest federal decennial census (only Schenectady County currently satisfies this standard) to partially exempt the residence of a volunteer firefighter or volunteer ambulance worker.